Home
›
The Holodeck
STT Superheroes (and Villains)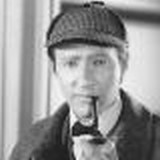 Data1001
✭✭✭✭✭
In this
recent post
, Flemming proposed an addition to the
Ship "Themes" thread
, with STT characters as Marvel superheroes. But as I thought about it, I realized that there were more than just a few of them who could be transposed to roles of some of the famous Marvel heroes and villains, so I figured I'd expand on that notion and start a new thread here.
This is all just in fun, some of them more absurd than others (hello, Wasp!), and at least one card is completely made-up.
But I'd love to see any other ideas you might have — and of course this wouldn't need to be limited to just Marvel characters.
So, without any further ado, I hope you enjoy this...
MARVEL-ous Gallery of Trek Heroes and Villains


Could you please continue the petty bickering? I find it most intriguing.
~ Data, ST:TNG "Haven"