Home
›
Engineering Room
Claiming Event Rewards
[UFP] eljay
✭✭✭
When there are more than two rows of rewards to be claimed in an event, all the rewards can't be seen because the window doesn't scroll. A long time ago, it did. Please fix. Thank you.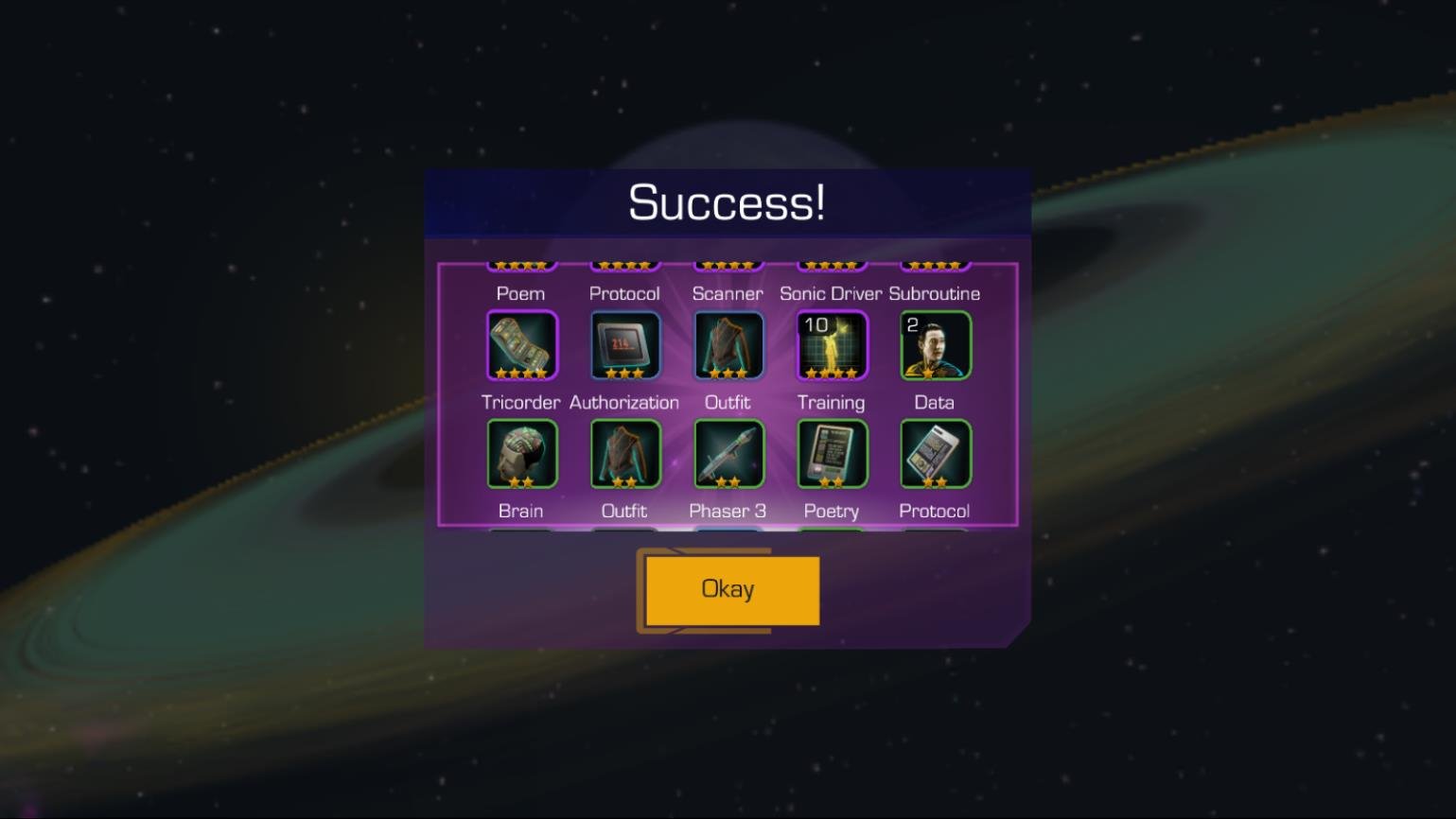 Fleet: The United Federation of Pragmatists

Our mission: Active game play, without taking things too seriously. The only requirements are 1) Be Nice, and 2) Play regularly. ZERO chatting/social requirements - we're mainly in it for the Squad, Fleet and Starbase Rewards.

We have a few openings left for like-minded Captains!