Home
›
Fleet Central
OBSIDIAN ORDER SEC 31(TOP 1% FLEET) 1 opening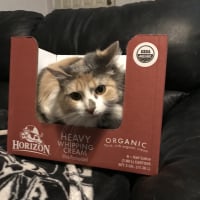 Capt OZZY
✭✭
Please excuse the badly written message I'm not used to posting ads.We finished our last several events in between the top 1% and 2% of all active fleets. Please remember there are over 10,000. We are continually improving. Here are our philosophies and reason to join .

1. All the officers are friendly and helpful. All questions are politely answered and all knowledge Shared.
2. We have a Starbase approaching the mid 70s.
3. We have several championship level players. That includes the battle arena and the gauntlet. We will teach you and help you meet your goals.
4. We have no minimum VIP or spending And we never will.
5. We are looking for a player who plays daily and participate in all events. Each captain must complete a minimum of 75 missions in 48 hours. If Something comes up with work, school, family etc. we understand and will hold your spot.
6. Level 40 is the minimum.
7. We are Now competing with only other amazing Fleets so a little bit of a competitive Nature is a good thing.
8. In conclusion if you want to play with a great squad who continues to improve and is also friendly and respectful please check us out. Thank you.