Home
›
Engineering Room
Bounced out on start up- Kindle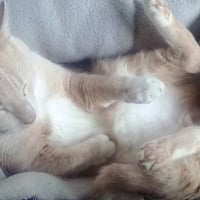 W.W. Carlisle
✭✭✭✭✭
Since the forced upgrade for Kindle, the bouncing has become even worse. I'm typically bounced during start up and can't even get in. I will file a complaint with Amazon if this is not fixed before this event is over. I'm already considering a bad review on the app store.
W.W. Carlisle
Played since January 20, 2019
Captain Level- 81 (February 6, 2021)
VIP 14
Crew Quarters: 416/420
Most recent/Lowest- EV Suit Archer (1/5* Lvl 20) 2/22/21
Immortalized x-384 5* x28, 4* x187, 3* x89, 2* x53, and 1* x27,
Most recent Immortal - Salia 4* 2/11/21- 46th of the year and 41st purple
Current non-event project- Improving my Medical skill, core and proficiency, and freeing slots by immortalizing my FF MED crew and freezing the unhelpful- only 7 to go! Edith Keeler, Vic Fontaine, Mutated Paris, Grandmother Kes, Dr. Toby Russell, Anij, and Sybok. Engineering will be next.