Home
›
Engineering Room
Crashing Kindle- It has reached the point of absurdity. FIX IT!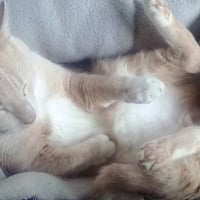 W.W. Carlisle
✭✭✭✭
It crashes no matter what I do. That I still play surely a combination of Aries stubbornness and borderline insanity. I have in my possession a video less than two minutes long. It starts at my desktop, follows my game from launch to retrieving a shuttle, it crashing, and back to my desktop. My frustration and anger is reaching the slow painful death and desecrated corpse stage. You've known about it for months and it is getting worse, not better. I would be happy to send this clip to your team, if they need to see it, or post it to Facebook, Twitter, Amazon reviews, all your advertisers, so on and so forth.
Signed, W.W. Carlisle (captain name), the most enraged Kindle player in Indiana.
W.W. Carlisle
Played since January 20, 2019
Captain Level- 77 (November 25, 2020)
VIP 13
Crew Quarters: 400/400
Most recent/Lowest- Captain Janeway (1/4* Lvl 20) 11/28/20 My first copy towards Evolved Janeway
Immortalized x-307 5* x20, 4* x119, 3* x88, 2* x53, and 1* x27,
Most recent Immortal - Rakal Troi 4* 11/27/20
Current non-event project- Improving my Medical skill, core and proficiency, and freeing slots by immortalizing my FF MED crew and freezing the unhelpful (looks all my non-immortal FF MED crew, except Commander Troi and Tanis at the moment)