Home
›
Ready Room
Value of Traits on Voyage Crew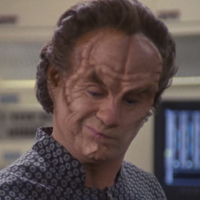 Veterinary Phlox
✭✭✭✭✭
When it come to a character's voyage potential, how should traits be valued? It's easy to rate characters by their raw skill numbers, but the potential for extra dilithium adds value as well. How much consideration should they get?
Two examples:
Suspiria and Garth of Izar have the same skills, same order, and extremely close numbers . . . but Garth has 6 traits per a skill that can grab extra dilithium, compared to Suspiria's 4. So Garth is clearly the better voyager.
But what if we compare the Xindi Insectoid Councilor and Suus Mahna Sarek? They have the same skills, albeit in different orders. But the Councilor has far better stats, and Sarek has far more voyagable traits. Which one is the better voyager?
Ultimately there's a ton of little factors that prevent an easy calculation. The EMA has half the voyagable traits as Determined Janeway (13 to 25), but he has 2/3 of the available traits for MED, and there aren't many characters other than the Doc's variants who have "hologram" in the MED category. EMA also has a rare skill set, which is another feather in his cap.
Even if I don't want to try and quantify all of these details, I was curious what general value folks would give traits?
Six degrees in Inter-species Veterinary Medicine. Treating all manner of critters, from Tribbles to Humans.