Home
›
Engineering Room
Item (possibly more) missing from inventory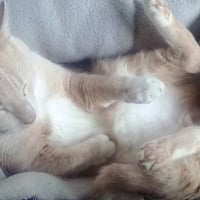 W.W. Carlisle
✭✭✭✭✭
I went to finish the Zahl Ambassador and his 5* outfit wasn't there. After all this time, it goes missing now?! The keyboard isn't appearing, so I can't search my inventory or send a ticket. I suspect this is not a one off occurrence. I think it has happened before. There has been times I roll a crew over, see the gold outfit slot not lit, think "I should have that", don't see it in my inventory, think I might have used it on an earlier tier, and go on. I know I had the outfit for the Zahl. I know I have not used it. I never toss stuff or use it in the replicator. Where is it? What else is missing? How much have I used in resources building stuff I should have had?
W.W. Carlisle
Played since January 20, 2019
Captain Level- 89 (August 30, 2021)
VIP 14
Crew Quarters: 440/440
Most recent/Lowest- Inglatu (1/5* Lvl 4) 9/14/21
Immortalized x-550+ 5* x43, 4* x306, 3* x90, 2* x56, and 1* x27,
Most recent Immortal - Ransom Shran 4* 9/13/21
Current non-event project- Improving my Medical skill, core and proficiency, and freeing slots by immortalizing my FF MED crew and freezing the unhelpful- only 4 to go! Mutated Paris, Apollo, Bajoran Culber, and Desert Jake Sisko. Engineering will be next.