Home
›
The Bridge
September 2021 Honor Sale Haul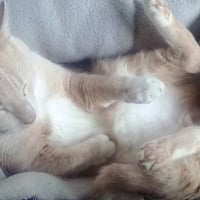 W.W. Carlisle
✭✭✭✭✭
I'll get the thread started, even if the sale isn't working yet. I'm doing a daily 10k and 40k behold this time. I'll add to this as I go.
September 14
10K
Took Virtuoso Doc, since he was new. Got an Inglatu that was new from a pack earlier. 2 new golds today.
40k
Finished of Talas. I need Engineers and she'll help for a while.
W.W. Carlisle
Played since January 20, 2019
Captain Level- 94 (January 14, 2022)
VIP 14
Crew Quarters: 460/460
Most recent/Lowest- Young Anya (1/5* Lvl 30) 1/8/22
Immortalized x-637 5* x69, 4* x395, 3* x90, 2* x56, and 1* x27
Most recent Immortal - Lt. JG Sam Lavelle 4* 1/11/22
Current non-event project- Improving my Medical skill, core and proficiency, and freeing slots by immortalizing my FF MED crew and freezing the unhelpful- only 3 to go! Humbled Archer, Camp Nurse Janeway, and Risa Bashir. Science will be next.