Home
›
The Bridge
Gauntlet Data Set: Mirror Matches
Xoiiku
✭✭✭✭
Moving this over from the old forums as it might be helpful to the ongoing Gauntlet conversations.
I've been reading and skimming most of the threads on possibility of shenanigans and/or
rigging
in the Gauntlet. Early on in the discussion, I thought it might be useful to compile a
data set
of only mirror matches in order to try to simplify the number of potential variables, attempt to control for
selection bias
and
confirmation bias
, such that we might get a bit more
signal
through the
noise
.
That said, I do not have a strong enough knowledge of
statistics
to offer any conclusion as to the possibility of rigging and that is not my intent. My purpose was simply to gather some data and to mention the probable influences of
cognitive bias
and logical fallacies (such as
Gambler's fallacy
).
For that part of it, I suggest the perspective that cognitive bias is to thinking what
optical illusions
are to seeing, and that the first step in avoiding a trap, is
knowing of it's existence
.
In terms of the mirror match data: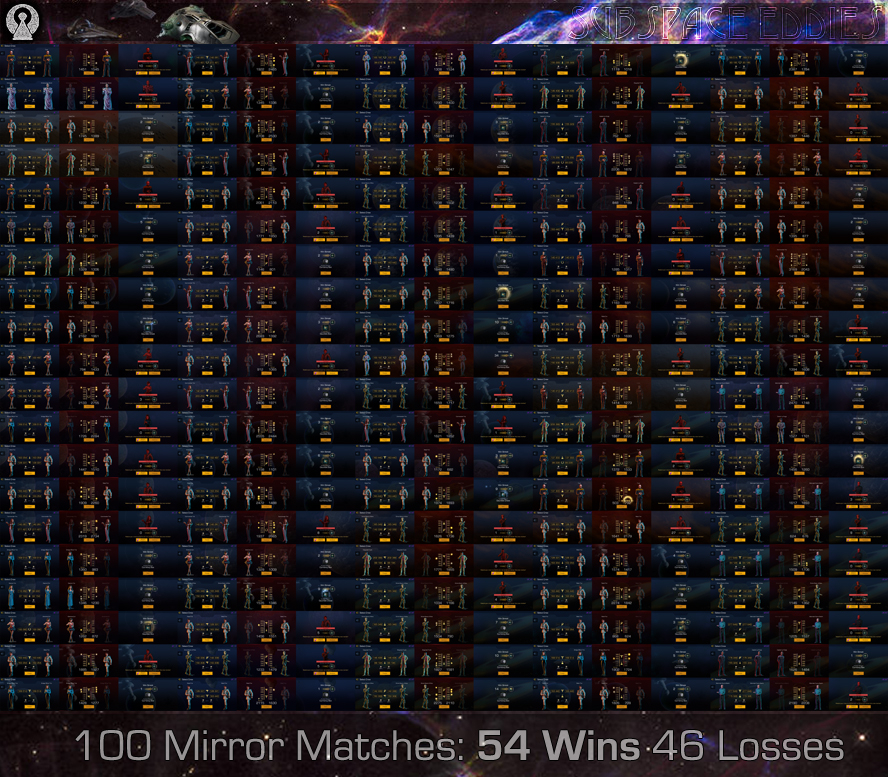 So, hopefully that is useful to somebody. I think it might be cool to have other people gather some mirror match data, if such was found to be helpful for moving this discussion forward. For myself, I burned through a lot of time, merits and jeopardized possible streaks gathering this data. I found it to be an interesting exploration if nothing else, particularly in terms of my own negativity bias (despite being aware of and looking out for it). I'd recommend at least gathering some of your own data for anyone who has a strong opinion on the matter.
My impression is that with 54 wins out of 100 matches, it's basically inconclusive or a
null result
in terms of any evidence of shenanigans...
unless they knew I was gathering this data
...
There is a spreadsheet version linked in the old thread for those interested.
We are all downstream from each other and ourselves, therefore choose to be relaxed and groovy.
Consider participating in civil discourse, understanding the Tardigrade, and wandering with the Subspace Eddies.